Russia is a hospitable and inviting country. Geographically the biggest country on the planet, Russia has in store something for everyone. Beyond Bears, vodka, ballet, and Easter eggs, this erstwhile part of the now-defunct Soviet Union is a mighty power in the international political order. Russia, as a top-notch education provider has heavily invested in research and universities and continues to do so with greater emphasis on English-taught courses. So whatever program you might choose to study in Russia it would be a solid investment for your future.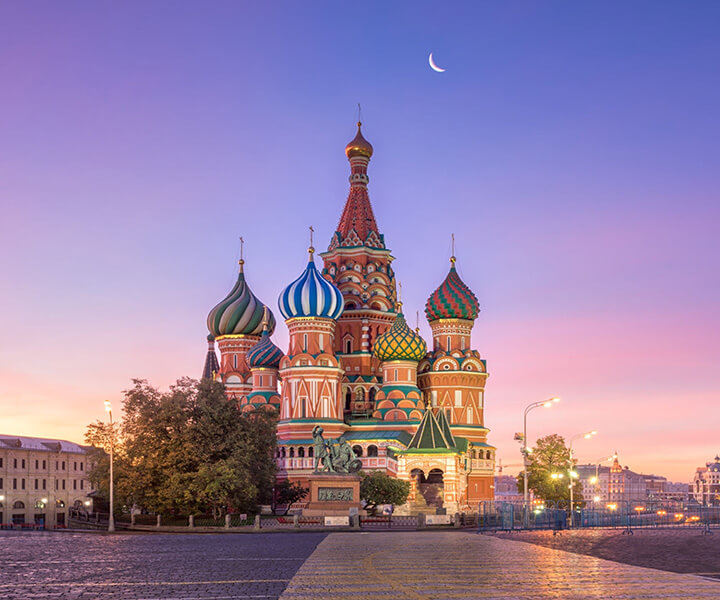 Country name- Russian Federation
Capital- Moscow
Nature of Government- Federation and semi-presidential republic
Main cities- Moscow, Saint Petersburg, Yekaterinburg, Novosibirsk
Official Language- Russian
Currency- Russian ruble
Population- 142,470,272 (July 2014 EST.)
Total area -17,075,400 square kilometres or 6,601,668 square miles.
Climate-Highly continental
Economy- Upper-middle income mixed economy with state ownership in strategic areas of the economy
Key industries- Oil and gas, mining, aircraft building, aerospace production, weapons and military machinery manufacture, electric engineering, automotive transport, road and agriculture machinery production etc
Learn from top-class universities abroad with expert assistance. We help you get admitted to the best universities!