The Philippines is an island nation in Southeast Asia in the western Pacific Ocean. It is an archipelago of more than 7,000 islands and islets about 500 miles (800 km) off the coast of Vietnam. Manila is the capital, but nearby Quezon City is the country's most populous city. Both are part of the National Capital Region (Metro Manila) and are located on the largest island, Luzon. The second largest island of the Philippines is Mindanao in the southeast.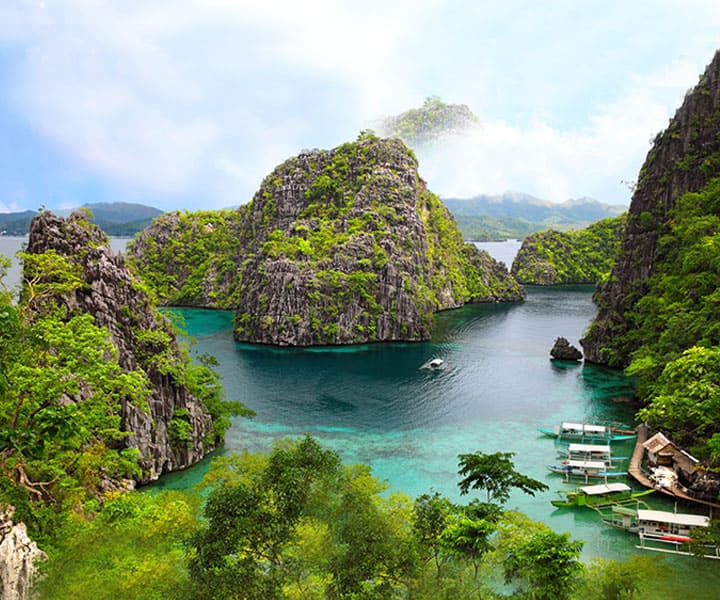 No Entrance Test
High-quality education at economical fees.
The medium of instruction is English.
Follows the American curriculum (MD-American System).
Modern teaching facilities.
Eligible for USMLE (the United States Medical Licensing Examination) Part 1 after 2nd year of MD & Part 2 after the 4th year of MD.
M.D degree is similar to MBBS degree and is recognized by the Medical Council of India after passing as screening test.
1 out of every 10 graduates practicing in America is a medical graduate from the Philippines
Education gateway to countries like USA /Canada etc.
Tropical Climate Similar to that of India and hence similar disease conditions.
Visa Processing time 3 months.
Tuition Fee INR 2.5 lakhs per year.
South Indian food is available.
Rs.15,000/- to 18,000/- Per month inclusive of food & accommodation
Total Expense of Studies – 15,66,000/- (excluding food & accommodation)
Ac twin sharing on-campus accommodation.
Intake – November.
Why

Study

in

the

Philippines?
Learn from top-class universities abroad with expert assistance. We help you get admitted to the best universities!